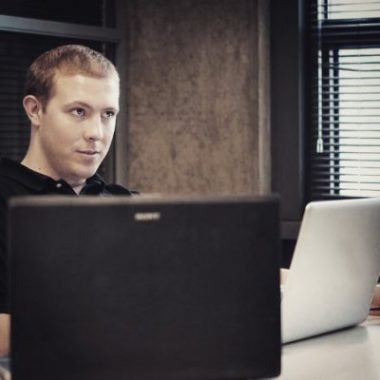 Here's Tomek!
I am a UX Designer based in London. I am one of those lucky people whose career and passion come together. I design for everything… at the moment mainly interfaces for mobile platforms 🙂
I focus on designing usable and friendly interfaces. I specialise in mobile design, research & analysis, UI and UX design & brand identity and testing.
---
Bio
I spent 18 years of my life in Gdynia, Poland where I grew up being a technology enthusiast since I remember. I learnt building simple websites with HTML when I was 13 and continued developing my skills until now.
I moved to UK in 2007 and studied BA Broadcasting in the lovely area of Cornwall at University of Falmouth. In 2010 I moved to London to do MA in Interactive Media at University of the Arts London.
I am currently working as full time for one of the FTSE Top 250 companies based in London that provides various entertainment products to its customers.
Contact me!
Please do not hesitate to get in touch – I am always happy to hear about exciting projects and meet interesting people.
You might be looking for: UX/UI Designer, Visual Designer, Digital Designer, Web Designer, Product Designer, Mobile Designer. If so, please get in touch with me!